2017 Northern California Renaissance Faire
September 16, 2017

-

October 15, 2017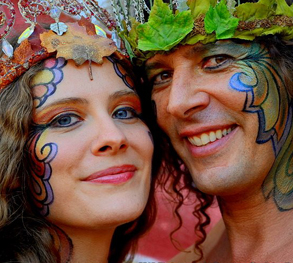 The Northern California Renaissance Faire
Weekends

September 16, 2017 to October 15, 2017
A mystical land of adventures awaits visitors to the Northern California Renaissance Faire, which takes place each weekend from
September 16th to October 15th
at Casa de Fruta near Hollister. Children twelve and under are always admitted free!
Watch as valorous knights fight for the excitement and pleasing of Queen Elizabeth I during a full-contact joust, and meander around the Marketplace to find master artisans offering old-world designs and hand-crafted works of art. Eat meaty turkey legs and drink hearty ale, and be sure to stay late every
Saturday
night for the Celtic Rock Concert Series, free with admission to the faire.
2017 Theme Weekends
September 16th

, 17th – Opening Weekend – Ticket Special

September 23rd

 – Pirate Invasion

September 30th

 – Heroes and Warriors

October 7th

 – Oktoberfest

October 14th

 – Fantasy
---
2017 Concert Line Up
September 30th
 – Culann's Hounds
October 7th
 – Wicked Tinkers
October 14th
 – Black Eyed Dempseys